Creators of Raynok Control Systems
We created the Raynok Motion Control System to service a wide variety of distinctly different applications throughout the Entertainment Industry.
As industry experts we developed  the system to address each of these applications requirements and the different approach needed to present, cue and execute the desired motion profile.
Learn more about the company, Raynok Products and our Brother Company, Show Distribution,
Niscon Projects
As part of our solutions focused initiative Niscon Inc. designs and Engineers bespoke solutions to meet with the end user's needs for a complete turnkey installation from concept to close-out. Below is a list of Raynok Solutions crafted by Niscon Inc.  Click on the hyperlinked project names to go to a white page about the project.
Raynok Projects
Our Raynok Project Partners are proud of the work they do and we are proud that they have selected Raynok as their preferred motion control solution. Click here to go to our Raynok Project Partners page to learn who is using Raynok, how they are using it and a selected list of example projects.
"You never change things by fighting the existing reality.To change something, build a new model that makes the existing model obsolete."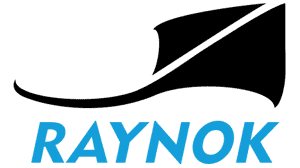 Our Amazing Product
The most common question about Raynok is "How does Raynok relate to Niscon Inc.?"
The answer is relatively simple. Niscon Inc. is the Entertainment Motion Control Solutions Company that designed and engineered the Raynok Motion Control System.
Niscon Inc. is the company. Raynok is the product.
The second question is "What's a Raynok?"
Raynok is the phonetic spelling of the Czech word for the sea creature known as a Stingray. Our co-founder and lead developer, Peter Sinkner, is Czech and he absolutely loves Stingrays and there is a wide variety of the species to love (and a pedigree of cars). So now you know why our Raynok logo is a Stingray (the fish not the car). No matter where you find the Raynok logo, remember; there are a lot of fish in the sea but there is only ONE Raynok Motion Control System, Engineered by Niscon Inc.
Click here to go to our Raynok website to learn more about Raynok and what it can do for you!
So you want to become a Raynok Project Partner.  Congratulations you've made an excellent choice to go with one of the premium motion control systems in the Entertainment Industry.
You've probably also determined that developing software in-house is a challenging task wrought with twists, turns, dark dreary corners, long days (and even longer nights), technical set-backs, staffing challenges, endless investment, time, time, more time, just a little more time, OK a lot more time and a seemingly endless amount of sweat.
We can bet you have a lot of questions about making that move.  Are there minimum purchase amounts?  How do I get trained?  Where can I use Raynok?  How easy is it to teach to my customers?  How does Niscon support partners? What does Raynok cost?
Follow this link to our contact page and give us a call.  That's the best place to start.  It may be old school thinking, but let's have a conversation first and meet over the phone.  Then we can begin an e-mail string to solidify the details.
News & Stories
The latest News and Updates from our company and our industry.
Niscon Inc.
At Niscon Inc., the health and well-being of our Team, our customers and everyone we interact with is of the utmost importance to us.
Niscon Inc.
Sometimes we get to move really BIG things with Raynok!
Niscon Inc.
Install at the PNC Arena - home of the Carolina Hurricanes.