Our Mission: Leading Innovators of Motion Control Solutions for the World's Stage
Our Values: Integrity – Quality – Innovative – Collaborative – Balance
Our Promise: Contribute to the success of our Customers and Partners by attending to every detail
Creators of Raynok Control Systems
We created the Raynok Motion Control System to service a wide variety of distinctly different applications throughout the Entertainment Industry.
As industry experts we developed  the system to address each of these applications requirements and the different approach needed to present, cue and execute the desired motion profile.
Learn more about the company and Raynok Products.
"You never change things by fighting the existing reality.To change something, build a new model that makes the existing model obsolete."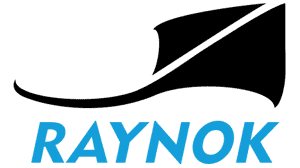 Simplifying Motion Control
The most common question about Raynok is "How does Raynok relate to Niscon Inc.?"
The answer is relatively simple. Niscon Inc. is the Entertainment Motion Control Solutions Company that designed and engineered the Raynok Motion Control System.
Niscon Inc. is the company. Raynok is the product.
The second question is "What's a Raynok?"
Raynok is the phonetic spelling of the Czech word for the sea creature known as a Stingray. Our co-founder and lead developer, Peter Sinkner, is Czech and he absolutely loves Stingrays and there is a wide variety of the species to love (and a pedigree of cars). So now you know why our Raynok logo is a Stingray (the fish not the car). No matter where you find the Raynok logo, remember; there are a lot of fish in the sea but there is only ONE Raynok Motion Control System, Engineered by Niscon Inc.
Click here to go to our Raynok website to learn more about Raynok and what it can do for you!
Niscon Inc. Innovations Updates
Sign up for the latest Niscon/Raynok updates.